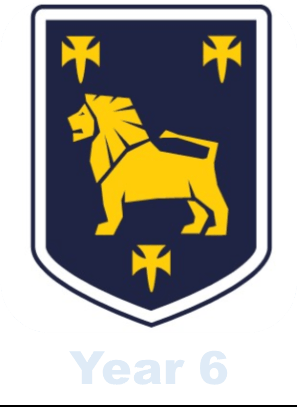 Thank you for taking the time to look at our year group page! We are really looking forward to the year ahead.
The teachers in Year 6 are: Mr Tiplady , Miss Wilby and Miss Thomas.
Also working in Year 6 are: Mrs Ali, Mrs Latif, Mrs Sadiq and Mrs Shaikh, .
Please do not hesitate to contact a member of the Year 6 team if you have any questions.
What are we learning?
Literacy
Our initial Literacy work will be based on the book Clockwork.
Mathematics
Children are consolidating knowledge of the four operations and developing speed whilst calculating with fractions, decimals and percentages in anticipation for their SAT's. Similarly, newer concepts such as algebra, ratio, long division and graphs are being introduced to the children.
Tantalising Topics
Blood heart, A Child's War,
Darwin Delights, Frozen Kingdom,
Revolution!
How you can help your child
The Year 6 teachers and support staff would be very grateful if you could support your child during their time in Year 6. This may be through regular home reading sessions, assistance with homework and, in particular, with the practicing of times tables.
Homework Timetable
| | |
| --- | --- |
| Maths | Weekly |
| Black Book | Every two weeks (children have a week to two weeks to complete) |
| Reading (using reading records) | At least three times a week (checked weekly) |
| Spellings | Weekly cards given |
Explore the links below to find out more:
Fractions, Decimals and Percentages
Helping with Maths Calculations
Writing - Grammar and Punctuation
Maths
There are still far too many children in Year 6 who do not know all of their times tables by heart. Tables are an essential part of maths and feed into almost all areas of the maths curriculum. Children MUST know there tables thoroughly if they are to gain a good level in the maths SAT. Remember to use TT Rockstars to help challenge yourself with times tables.
Follow the link for a list of: Useful Websites. The sites cover Maths, Literacy and Topic.