We hope you've had a restful half term. School remains CLOSED to most pupils. Remote learning and zoom sessions are in place for those working from home. Key Worker children should only attend school if absolutely necessary and no other childcare option is available.
Keep checking our home page and 'For Parents' tab for useful parent information. Last update 05/01/2021. Thank you.
Coronavirus
IMPORTANT INFORMATION
----------------------------------------------------------------------------------------
We have a robust Covid risk assessment in place for pupils and staff, we have produced a bitesize summary and published the full document should you want more in-depth information.
Useful links - please click
Letter from the Director of Children's Services
Covid-19 Information in Urdu
Sunday 8th November 2020
Please click HERE to read an important letter from Mr Dixon.
Friday 6th November
The parent/carer's government guidance has been updated please click HERE
Thursday 22nd October
Please click HERE for an important letter to parents from The Director of Childrens Services, Mel Meggs.
Saturday 10th October 2020
Please click HERE to read an important letter from Mr Dixon.
Wednesday 30th September
Remote learning expectations for pupils at Staincliffe CE Junior School who are at home self isolating.
Tuesday 22nd September
Local restrictions are back in place from today. Click the link to read what they are.
https://kirkleestogether.co.uk/2020/09/18/local-restrictions-are-back-in-place-for-the-whole-kirklees/
Friday 18th September
School child isolation guide for parents - a useful flow chart to support you.
Monday 14th September Covid 19 - Parent update
Please click here to read an important letter from Mr Dixon.
Returning to school - September 2020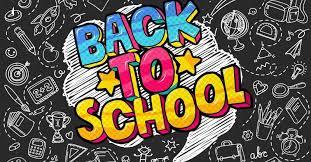 Thursday 3rd September
We have a robust Covid risk assessment in place for pupils and staff, we have produced a bitesize summary and published the full document should you want more indepth information.
Summary Risk Assessment for pupils and staff.
Full School Risk assesssment for pupils and staff
Wednesday 26th August
Department for Education guidance. What parents need to know about returning to school in September.
Supporting our children whilst at home
We have created 2 new website pages full of useful information for parents.
Please click on the picture below to visit our Home Learning Resources page.

Please click on the picture below to visit our Mental health and wellbeing page.

Coronavirus - Covid19
updates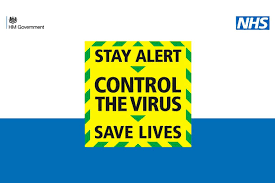 Thursday 9th July
An update for parents and carers about returning to school for the autumn term.
Friday 12th June
A further letter has been sent to all parents/carers from
Mel Meggs - Strategic Director for Childrens Services.
Update following Government guidance this week.
Wednesday 3rd June
We have added some information on the parent information page about the re-opening of school on 8th June. Please take a look at this please.
Monday 1st June
Letter from Mel Meggs - Strategic Director for Childrens Services.
You may have recieved this letter to your home address.
Friday 22nd May
Following a Public Health meeting with Kirklees and with most of the BBEST schools, we are delaying our wider opening of school to Year 6 pupils until Monday 8 June at the earliest. Further information will be sent after 28/05/20. School will only be open for key worker & vulnerable pupils from 01/06/20.
Wednesday 13th May
Government guidance for parents and carers on Opening schools to more pupils from 1st June.
Monday 11th May
Update
Following the address by the Prime Minister last night, it was mentioned that schools may be in a position to begin a phased re-opening at the earliest from 1st June for particularly year groups.
With this announcement comes lots of questions that need answers. Schools are awaiting more information to be able to answer these questions.
In the short term, nothing has changed for Staincliffe and we will provide further information in the coming days and weeks once we are able to do so. It is hoped that a newsletter will follow by the end of this week, once there has been more clarity and guidance provided by the government.
In the meantime, our first priority is the safety of everyone in the school community.
Stay safe.
From everyone at Staincliffe CofE Junior School
Mental Health
A usefull booklet has been published to support families during lockdown. Please click for more information
Monday 4th May
Tuesday 21st April
Click here for updated advice for parents and carers from Department for Education on supporting primary school age children at home
Thursday 9th April
Free School Meal e-vouchers.
There has been a delay with the vouchers due to very high demand. Please keep checking your inbox and junk/spam folder.
Click here for frequently asked questions.
due to the Easter weekend there is no-one in school until Tuesday 14th April.
Tuesday 31st March 2020
Free School meals
The Government have announced that children eligible for free school meals will now be sent vouchers to spend at local supermarkets . Please click here for further information and to arrange your childs vouchers.
Wednesday 25th March 2020
We want to ensure everyone has access to support should they need it at this unprecidented and difficult time.
Kirklees Community Response Helpline
A new dedicated helpline has been set up as part of our Covid-19 Community Response.
We're working alongside our citizens and local organisations to make sure that together we can all support our neighbours and communities over the coming weeks. We're working especially closely with local voluntary sector organisations through our partners at Volunteering Kirklees (part of Third Sector Leaders).
Together we've developed a co-ordinated Community Response, including a Kirklees Council helpline and online forms that anyone can use to either request help, or to offer support to others. Our response teams in local places will be matching requests for help with offers of support, so that we can work together to support the most vulnerable in our communities.
How to request support or offer support
Anyone can let us know about the things they need help with, or that someone who they are concerned about might need help with. Individuals, organisations and businesses can also tell us about the support they may be able to offer to others.
Community Response helpline: 01484 226919
The helpline is managed by Kirklees Direct and opened at 9am on Wednesday 25th March. It will initially be open from 8am to 6pm weekdays. We will review this daily. Citizens and organisations can share information with us online at any time.
Friday 20th March 2020
Letter about Key worker children and those with additional needs
Guidance from Gov.uk on Keyworkers
Learning from home packs are available on - line please see the links below.
Thursday 19th March 2020
School will close on Friday as per the Government guidelines. A letter has been sent home from school today, please click here to read in full.
Home Learning packs are being sent home with children today, if your child is poorly could you please come and pick the pack up from the office before 3.20pm on Friday. Thank you.
Tuesday 17th March 2020
As of today we have cancelled all assemblies and activities that would see more than 1 class get together. Sadly this means we will not be attending Church for the Easter assembly on the 25th.
We have also cancelled the after school and lunch clubs that are run by 3rd party coach's. We have 2 lunch clubs supervised by school staff, these will still go ahead.
The Big Sing at Batley Grammer School on 23rd March has been cancelled.
Lower School Football tournament (Batley Schools) has been cancelled.
The coffee morning that was scheduled for parents to meet our new head, Mr Dixon, will be re-arranged.
As of today any parent advising that their child has symptoms of CVirus and is self isolating will be told they must stay indoors for 14 days, and the rest of the family, living in the same house must self isolate too.
Welcome to our school website.
We hope the information you find here will give you a flavour of life at Staincliffe CE Junior School and the exciting opportunities and experiences on offer.
All our staff, governors and parents share high expectations of themselves and of our pupils. We are proud of our multicultural community where every member is respected and given the courage to love learning and trusted to work hard.
We are committed to achieving high academic standards and have a strong focus on English and Maths whilst creating independent life- long learners. With high standards of behaviour and a clearly structured and stimulating learning environment we enjoy a curriculum designed to maximise every learning opportunity and make it joyful. Additionally, we provide a rich programme of extracurricular sporting activities.
We encourage families to play an active role in the education of their children. By working together we can ensure that every child is happy and successful and receives the best possible start in life.
Be strong and very courageous. Then you will be prosperous and successful . Joshua 1:7
Latest School Calendar Events
There are currently no events.
Calendars page(s): School Calendar >>
We kindly ask that children don't bring products containing nuts into school for snack or packed lunch please. This includes snickers bars, Tracker bars, hazelnut/chocolate spread, cereal bars. This is because we have children in school with severe allergy to nuts. Thank you for your co-operation.
School Games Mark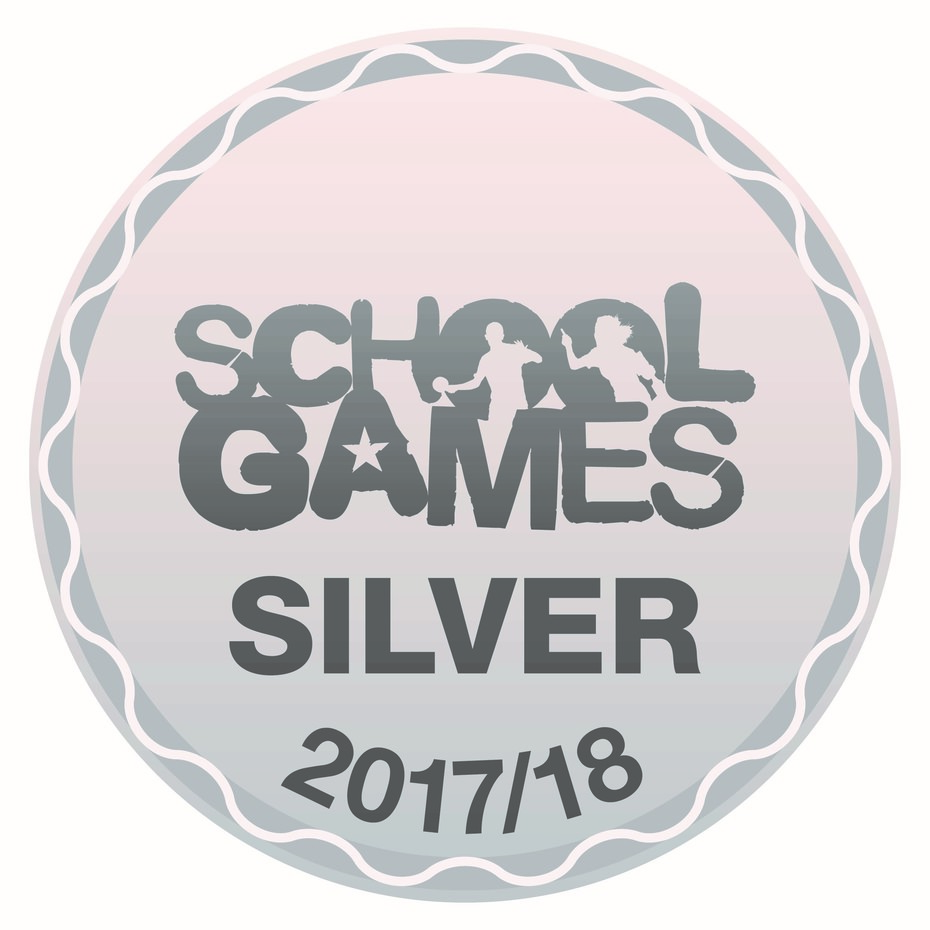 This body rewards schools and other educational
establishments for their commitment to and development of competition, school sport, physical education and physical activity.
For the second year running we are delighted to be awarded the Silver Mark.
BBEST Community Hub
We are proud to be part of the BBEST Community Hub. A collaboration of our 20 schools in Batley and Birstall working together to benefit the families of the children our care.
Please click here to link the BBEST website.
Our charitable donations...
Save the Children
Christmas Jumper Day - 11th December 2020
Thank you for your kind donations to this appeal, we raised £130.00 which will be split and sent to Save the Children and Batley Food Bank.
Children in Need - 13 November 2020
For Children in Need we had a non uniform day and a Teddy Challenge. Children had to guess how many teddies were in the Jar with prizes for the nearest guesses. We raised £196.07 for this worthy cause. Thank you for your kind donations.
Batley Food Bank / Harvest Donation 2020
We had a fantastic response from our families with 2 car loads of food and toiletries being donated, as well as £184.00 cash that the food bank will use to buy specific items needed. Many Many thanks to everyone.
Red Nose Day / Comic Relief - 15 March 2019
The pupils all made a big effort to come dressed in red on Friday. We raised £185.00 for this worthy cause. Thank you for your generous donations.
Mayor of Kirklees Charity Challenge Week -
September 2018
The Mayor of Kirklees Councillor Gwen Lowe ,who is an ex pupil of our school came to visit on Friday 21st September as we held a non uniform day for her Charity week Challenge. Her two nominated charities are Kirkwood Hospice and RSPCA. We raised £201.35 for these worthy causes.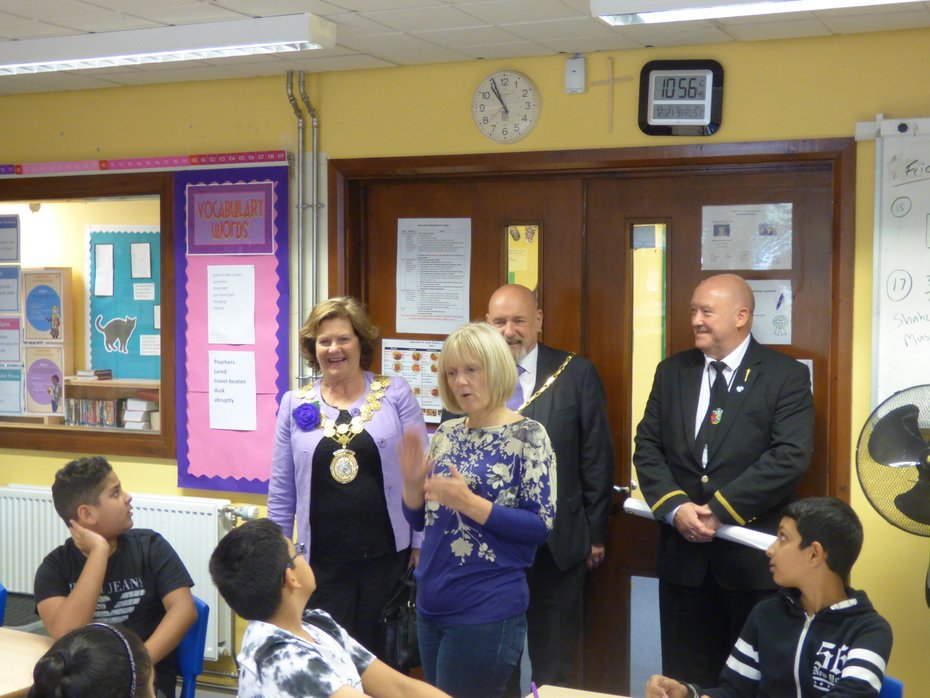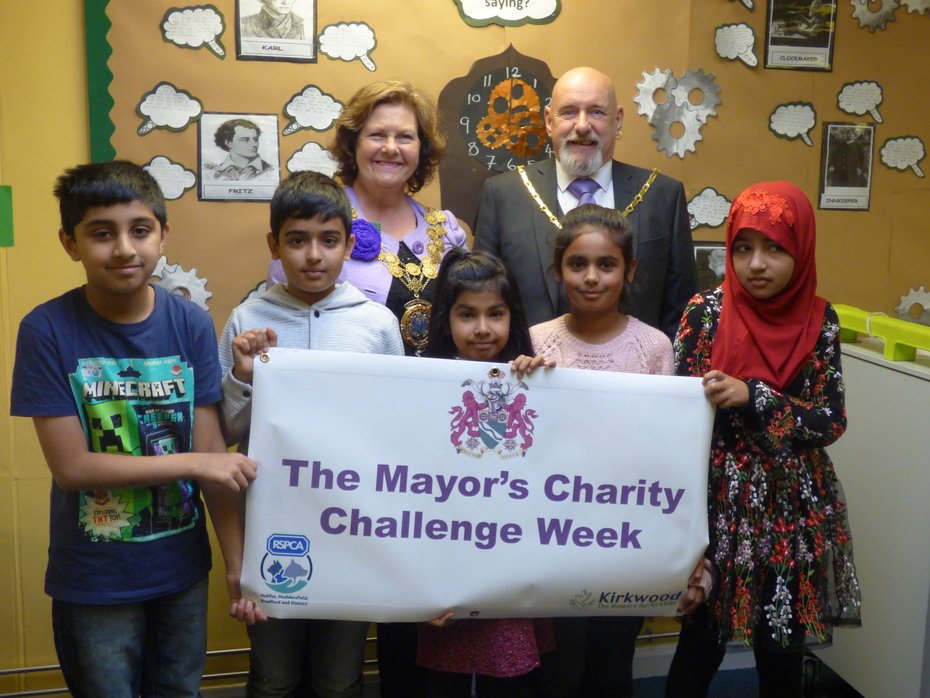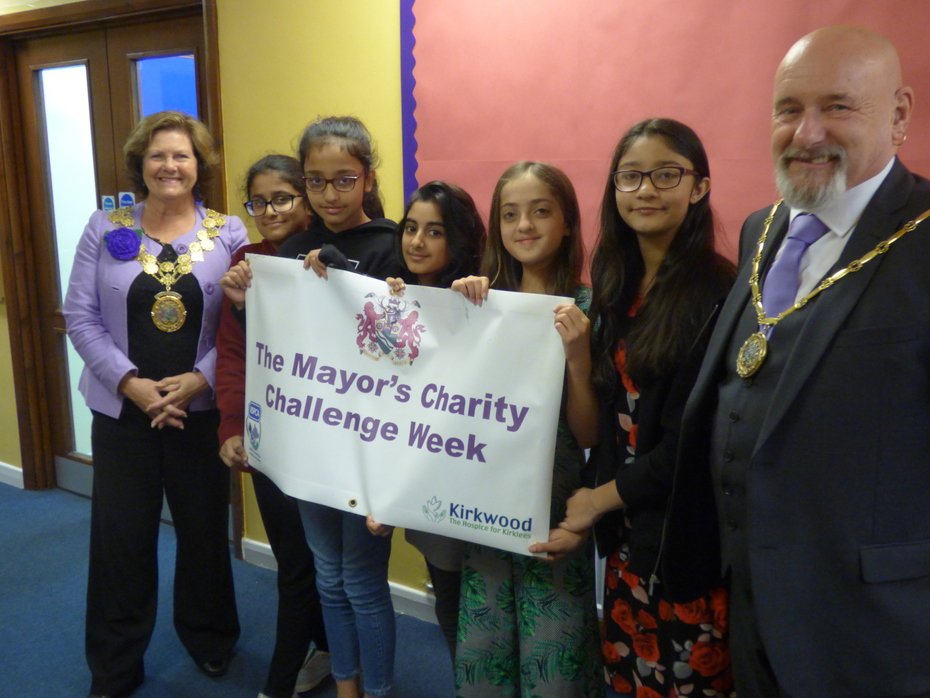 Sport Relief - Thursday 29 April 2018
Our non uniform day and sport relief mile raised £146.16 for sport relief. Thank you for your kind donations.
Non uniform day - Friday 16th February 2018
Our non uniform day on raised £205. This was donated to Cancer Research UK. Thank you for your kind donations.