Keep checking our home page below for useful parent information. You will also find lots of Covid-19 information on the Kirklees Council website on https://www.kirklees.gov.uk/beta/health-and-well-being/coronavirus.aspx
Welcome to our school website.
I hope the information you find here will give you a flavour of life at Staincliffe CE Junior School and the exciting opportunities and experiences on offer.
All our staff, governors and parents share high expectations of themselves and of our pupils. We are proud of our multicultural community where every member is respected and given the courage to love learning and trusted to work hard.
We are committed to achieving high academic standards and have a strong focus on English and Maths whilst creating independent life- long learners. With high standards of behaviour and a clearly structured and stimulating learning environment we enjoy a curriculum designed to maximise every learning opportunity and make it joyful. Additionally, we provide a rich programme of extracurricular sporting activities.
We encourage families to play an active role in the education of their children. By working together we can ensure that every child is happy and successful and receives the best possible start in life.
Be strong and very courageous. Then you will be prosperous and successful . Joshua 1:7
Latest News
School News
We're having a very busy week.

Jemima Puddle-duck has been hiding in our quad again this year!

We have send an update home today with all pupils. We will keep the school website up to date. We hope that all families will have access via phone, tablets, computers.
Further Articles »
Latest School Calendar Events
There are currently no events.
Calendars page(s): School Calendar >>
We kindly ask that children don't bring products containing nuts into school for snack or packed lunch please. This includes snickers bars, Tracker bars, hazelnut/chocolate spread, cereal bars. This is because we have children in school with severe allergy to nuts. Thank you for your co-operation.
School Games Mark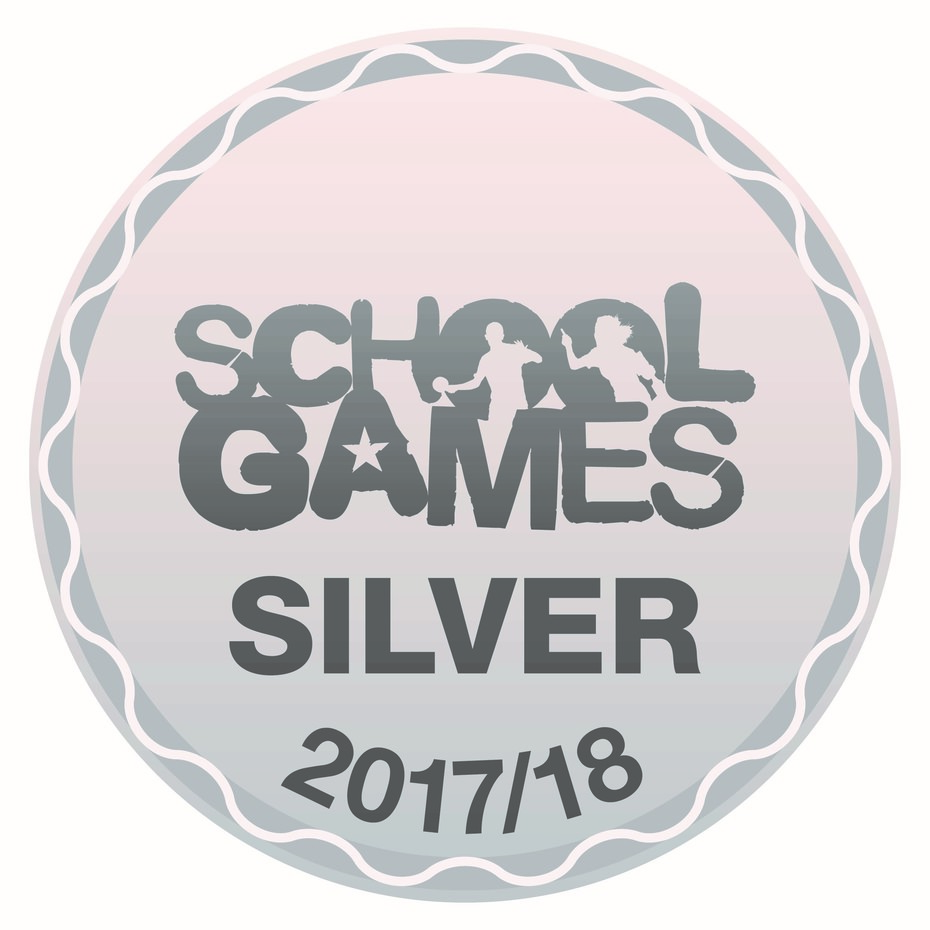 This body rewards schools and other educational
establishments for their commitment to and development of competition, school sport, physical education and physical activity.
For the second year running we are delighted to be awarded the Silver Mark.
BBEST Community Hub
We are proud to be part of the BBEST Community Hub. A collaboration of our 20 schools in Batley and Birstall working together to benefit the families of the children our care.
Please click here to link the BBEST website.
Our charitable donations...
Save the Children Christmas Jumper/non uniform day - 6th December 2019
Thank you for your kind donations to this appeal, we raised £131.08 which will be sent to Save the Children. The children enjoyed the day which included the christmas lunch in the dining room.
Batley Food bank /Harvest Donation
We had a fantastic response from our families with 2 car loads of food and toiletries being donated, as well as £262.00 cash that the food bank will use to buy specific items needed. Many Many thanks to everyone.
Red Nose Day / Comic relief - 15 March 2019
The pupils all made a big effort to come dressed in red on Friday. We raised £185.00 for this worthy cause. Thank you for your generous donations.
Save the Children - 14 December 2018
Our Christmas Jumper/Non Uniform day raised £152.65. The funds have been sent to Save the Children. Thank you for your kind and generous donations.
Children in Need - 16 November 2018
For Children in Need we had a non uniform day and a Teddy Challenge. Children had to guess how many teddies were in the Jar with prizes for the nearest guesses. We raised £320.06 for this worthy cause. Thank you for your kind donations.
Mayor of Kirklees Charity Challenge Week September 2018
The Mayor of Kirklees Councillor Gwen Lowe ,who is an ex pupil of our school came to visit on Friday 21st September as we held a non uniform day for her Charity week Challenge. Her two nominated charities are Kirkwood Hospice and RSPCA. We raised £201.35 for these worthy causes.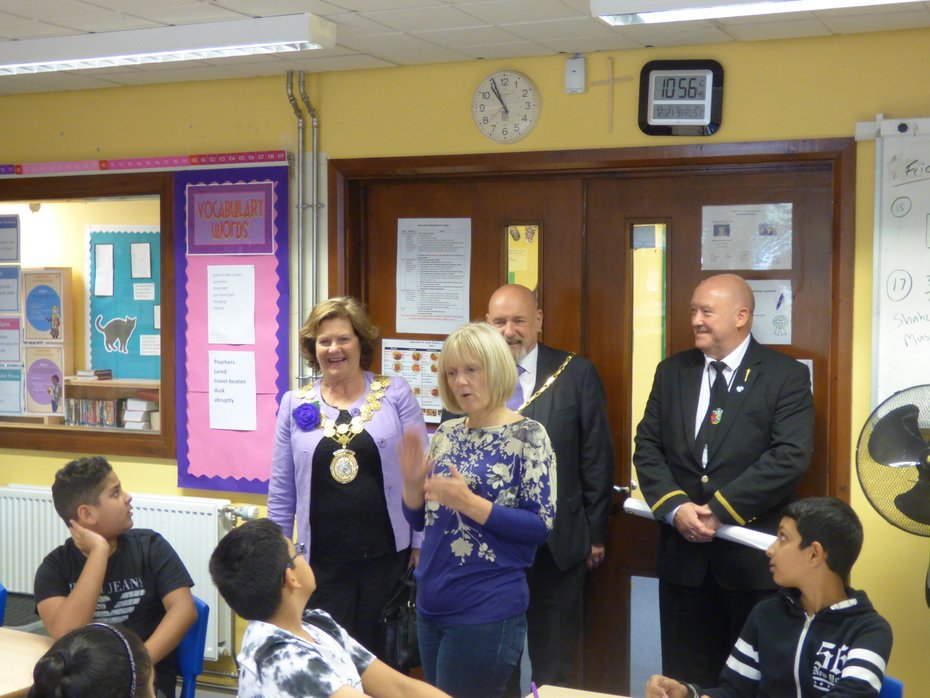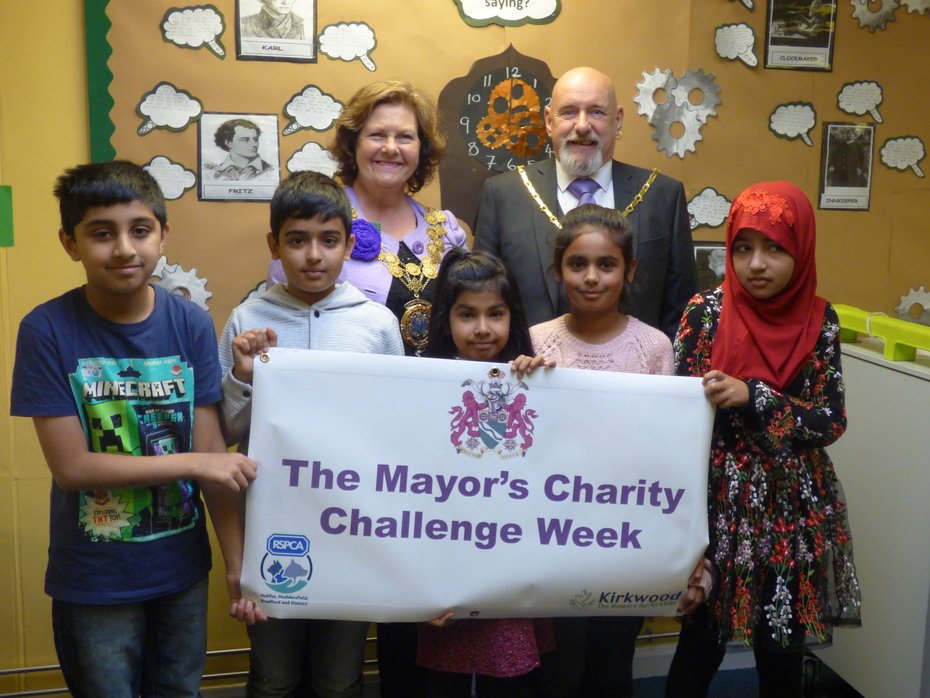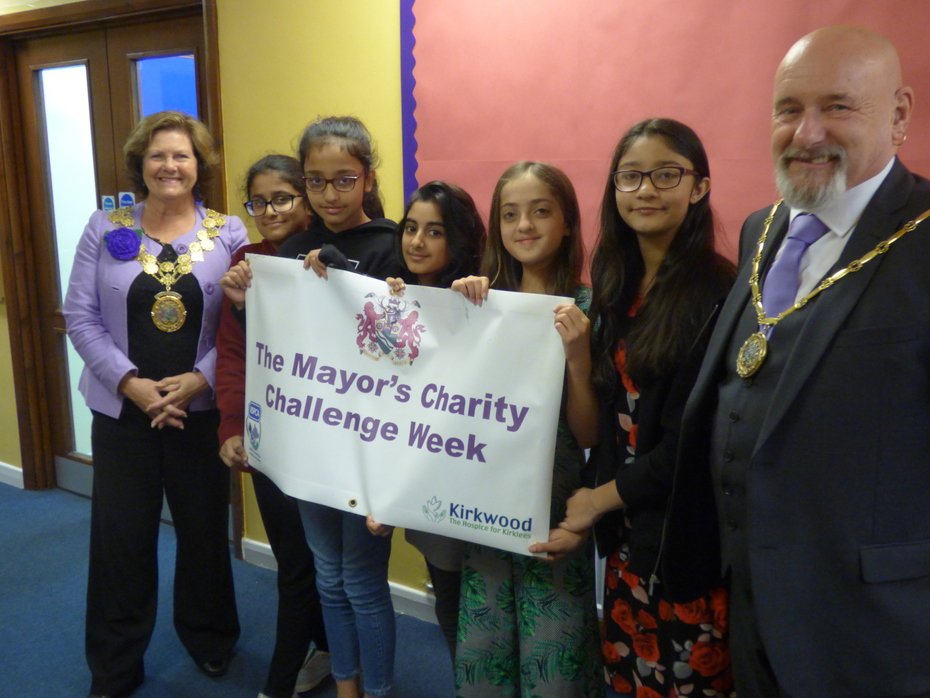 Sport relief /non uniform Thursday 29 April 2018
Our non uniform day and sport relief mile raised £146.16 for sport relief. Thank you for your kind donations.
Non uniform day Friday 16th February 2018
Our non uniform day on raised £205. This was donated to Cancer Research UK. Thank you for your kind donations.