Supporting your Mental Health over Christmas
These resources have been shared by Kirklees Mental Health Support Team and are for you, as parents, to give you some ideas of how to make Christmas less stressful this year and, in turn, hopefully positively impact the mental health of your children.
If you have any questions, please do not hesitate to contact school.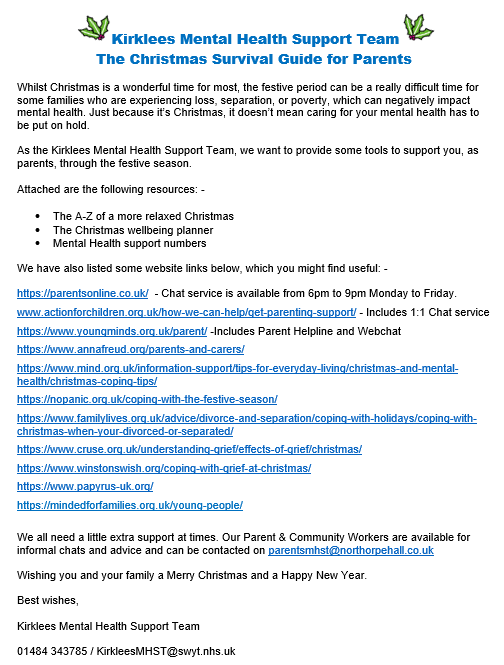 Click on the links below for the resources mentioned above.
The A - Z of a more relaxed Christmas.
The Christmas well-being planner - this is a lovely little activity for children of all ages to do.