Reading
Teachers in each year group have selected 20 age-appropriate books for us to read. There are a range of different books and they are all clearly marked with a label. After we have read a book we do a book review and for every five books we read, we get a certificate!
Bronze – 5 books.
Silver – 20 books.
Gold – 15
Platinum – 20 books.
Well done to all the children who have earned their certificates!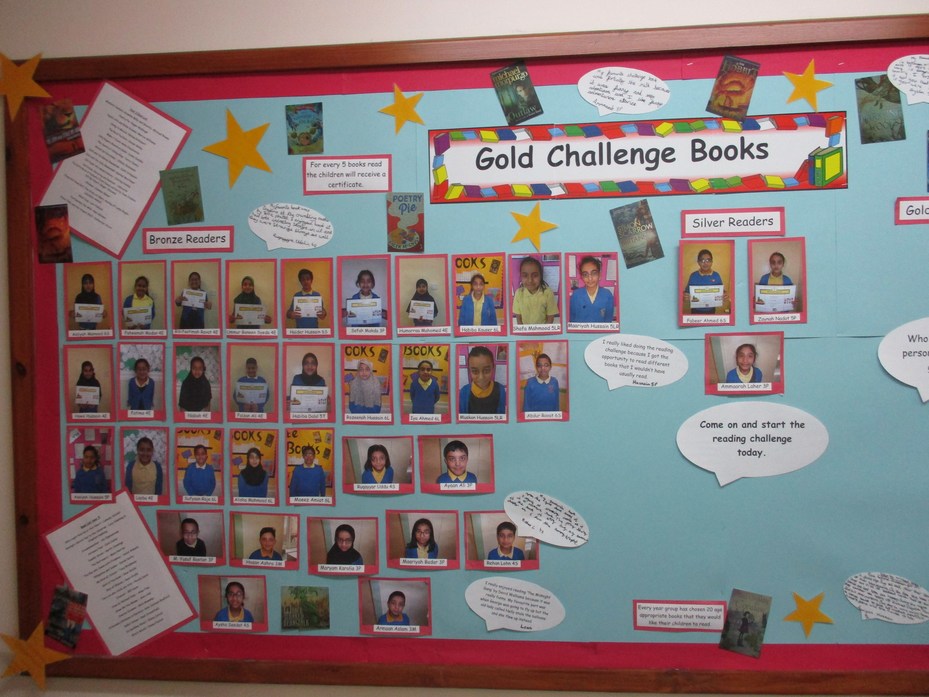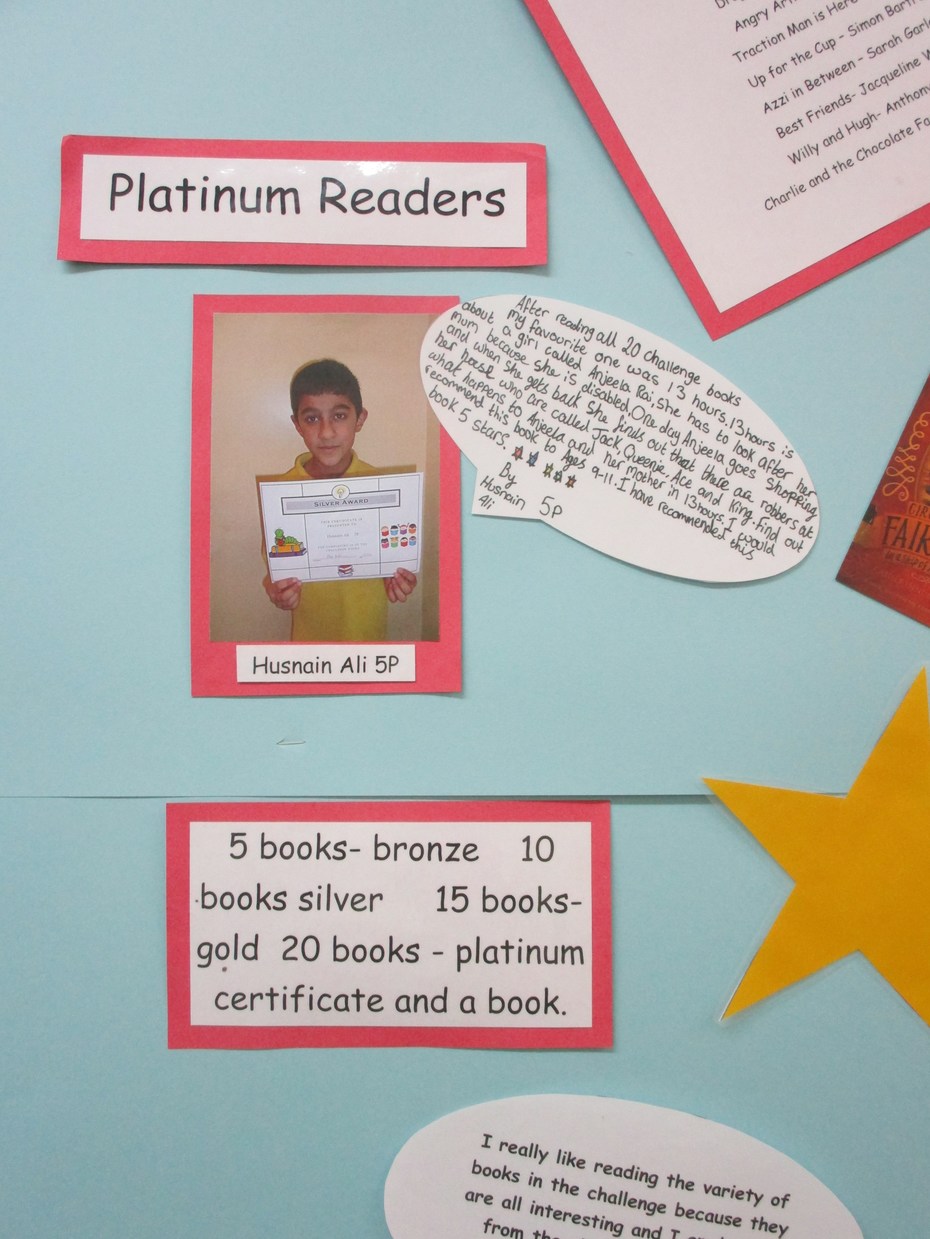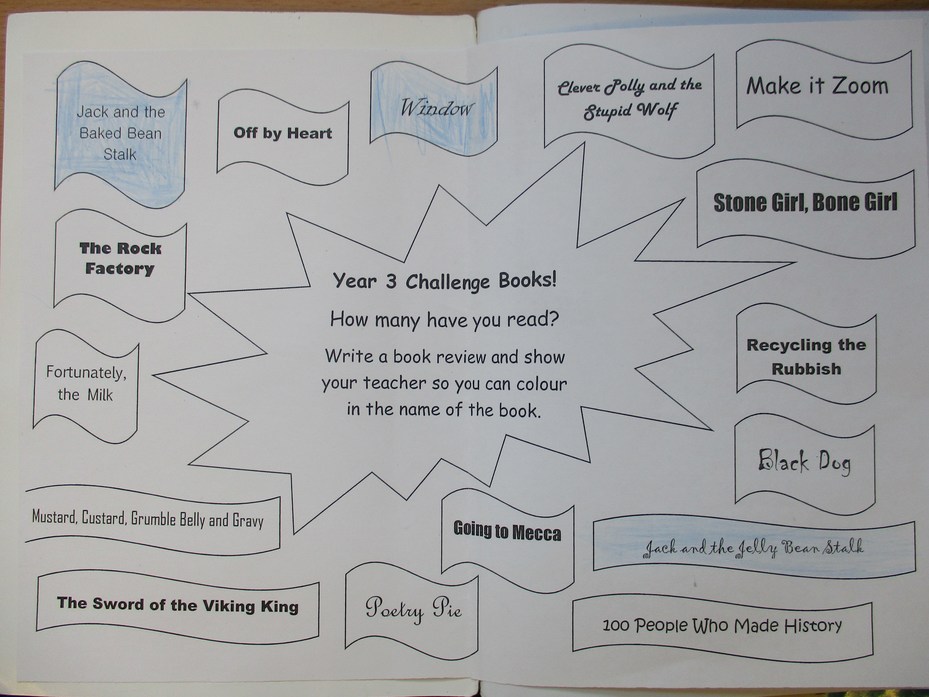 Please listen to your child read at least three times a week.
When listening to your child read, ask questions to check understanding.
Recommended Reading
Follow the links below to view a list of fantastic books for each year group:
Our School Library
"My favourite place in school is our library because it's so calm and there are always lots of new books to choose from."
Aaminah.