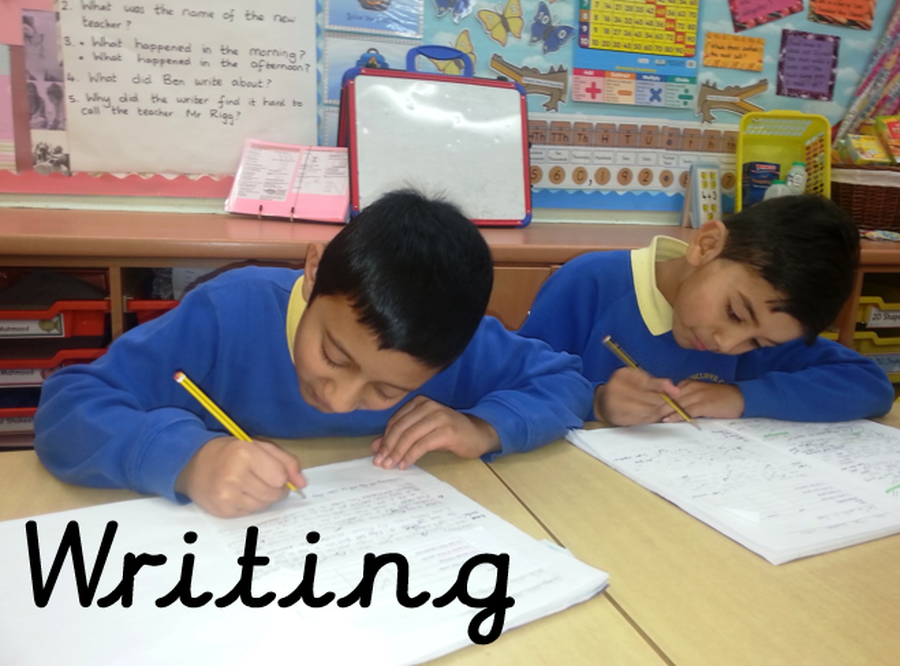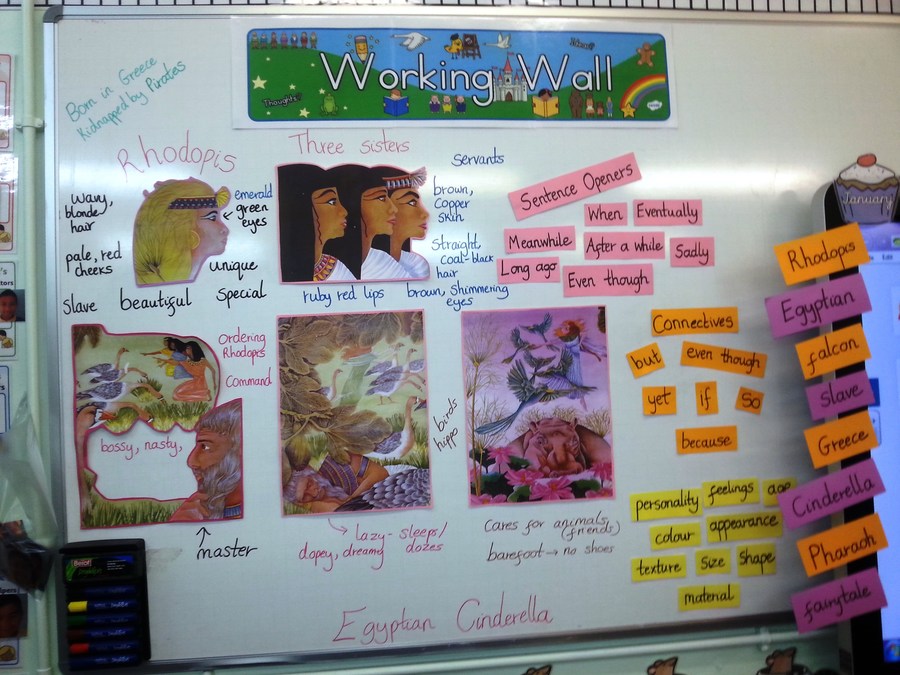 Writing at Staincliffe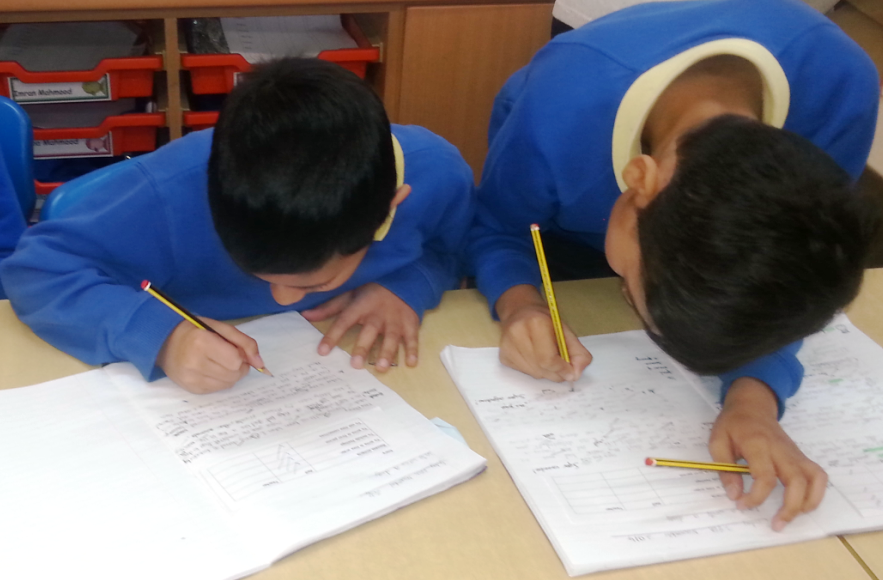 Writing at Staincliffe is delivered through an exciting and engaging curriculum, which is taught from Years 3 to 6. Teachers select high-quality, inspiring texts to act as a stimulus for children's own writing. Children are inspired to write in a range of genres, from myths to newspaper reports. They also enjoy taking part in a range of activities to support the writing process, such as creating text maps and hot-seating characters. Children work hard to achieve their Success Criteria.
After writing, children are given the opportunity to edit and improve their work, using oral and written feedback from the their teacher to help them.
Take a look at the 'Classroom Displays' section to see how our children's fantastic writing is displayed and celebrated throughout the school.
Children's Writing
Explore the photos below to see what fantastic writers children at Staincliffe are!