Purple Mash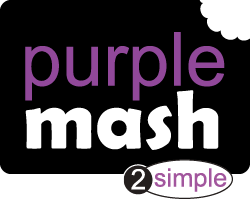 Our learning platform is called Purple Mash.
Purple Mash is an online learning program for primary school pupils that uses interactive activities to teach children. In this way, children are able to continue their learning outside the classroom.
During the Covid-19 pandemic, we have been using Purple Mash as an online platform to keep in touch with the children. Learning has been put on their, along with learning tasks. The children can email the teachers and ask for help.
Modules cover Maths, Literacy, Science, French and Computing.
Your child has been sent home with a copy of their individual log-in. This will enable you to access the platform for free, at home. Children can ask their teacher if they are having problems logging on. If you have any questions or queries please do not hesitate to come and see Mr Daji before or after school.
We hope you and your child enjoy using this fantastic resource!
Follow the link below to visit Purple Mash